Pat Smith Bookkeeping
Pat Smith Bookkeeping has been established for over 28 years. We provide professional and cost effective services to small and medium sized businesses. We are happy to provide a free, no obligation quote for all your bookkeeping needs.
Are you just starting your business and have little time or knowledge where you paperwork is concerned? Pat Smith Bookkeeping can make your life easier by taking the stress and hassle away from you, so you can concentrate on your business and making money.
We work with small to medium size businesses in Lytham St Anne's and the surrounding area. We work with new start up, also established businesses and help our clients with their Bookkeeping and payroll needs. We can help and work with Sage Bookkeeping equipment.
Our Sage software in now fully compatible with all aspects of Making Tax Digital.
Bookkeeping Services around Lancashire
We offer all types of bookkeeping services around the Lancashire area:
Preston
Blackpool
Fleetwood
Lytham St Anne's.
Debt Collection Service
We have also started to provide a debt collection service which we can help your business with.
Do you invoice clients? If so, do they keep to your payment terms?
If you are are chasing monies and unpaid invoices on a regular basis this can be stressful and take up your valuable time. Also if your invoices are not getting paid on time, this could affect your own cash flow. Here at Pat Smith Bookkeeping we can manage this for you, by pursuing your clients for the monies owed.
Experience in a Wide Range of Business Sectors
Pat Smith Bookkeeping deal with a wide range of business sectors that include:
Sole Traders
Limited Companies
Construction
Engineering
Retail
and many others...
Our packages are designed around your own individual business needs and can provide you with bespoke fees for our services, so you know exactly how much we cost.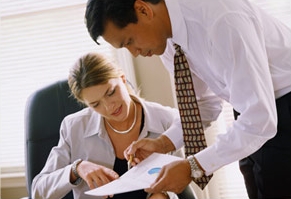 Servicing Different Business Types
We have experience in dealing with all different types of business so we understand how they work.
Shops
Restaurants
Letting agents
Security
Taxi companies
Pubs
and many more...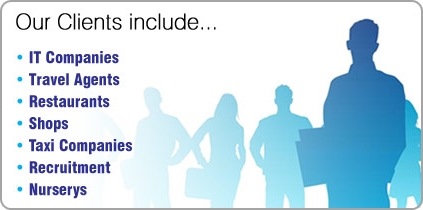 Contact Pat Smith Bookkeeping
If you have any questions regarding our services, please feel free to contact me on 01253 732942 or 07855 781596 This email address is being protected from spambots. You need JavaScript enabled to view it. If I am with clients and don't answer, please leave a message and I will return your call as soon as possible. You can also contact Pat Smith via our Contact Form